Product Description
CellTime Savings Bundle Includes:

Canon EOS Rebel T5 18MP DSLR Camera (NO LENS)

Canon Rebel T5 18MP Digital Camera

Canon Neck Strap
All Manufacturer Supplied Accessories

1 Year CellTime Warranty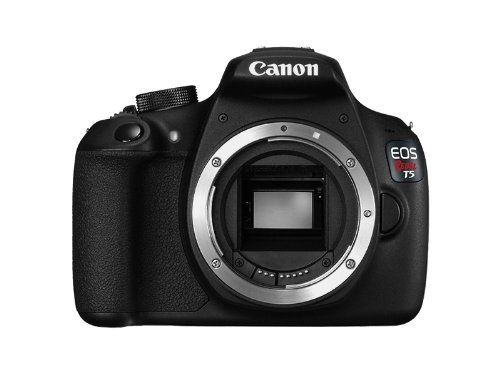 This package includes all the following items: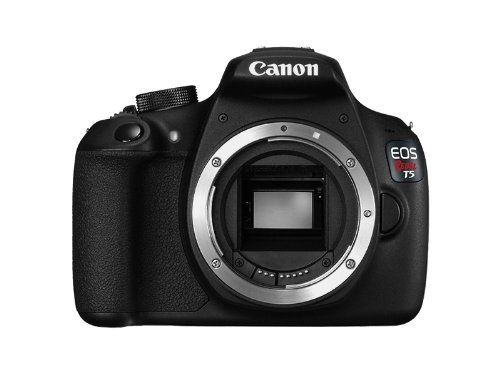 Canon EOS Rebel T5 DSLR Camera
(NO LENS)
18 MP APS-C CMOS Sensor
Full HD 1080p Video Recording at 30 fps
Native ISO 6400, Extended ISO 12800
Continuous Shooting Up to 3 fps
9-Point AF with Center Cross-Type Point
By clicking the Buy-It-Now button or placing a bid you automatically enter into a legally binding contract to purchase the item. Please commit to buy the item only when you are fully aware and ready to make a purchase before clicking Buy It Now. If there are any questions please feel free to call us at 718-252-2566.
PayPal: For your convenience We will be able to process all orders including PayPal payments over the phone. We will be able to only ship to the authorized address we receive from PayPal. Please choose the correct address when you make the payment. Please just be sure you include a valid telephone number with your order. If we aren't able to verify your address and telephone number we reserve the right to cancel your order at our discretion. If you have any questions please contact us and We will be able to be glad to help you in any way conceivable.
We Accept All Major Credit Cards: Visa, Master Card, American Express & Discover. Please call 718-252-2566 to pay with your credit card. We will be able to only ship to the credit cards billing address.
We only ship to authorized addresses provided from your payment methods. If the addresses are improper we aren't responsible for delivering your item there. Please make sure all your addresses on your payment methods are correct before submitting payment. We provide all types of shipping including ground, 2nd day, and next day air.
If you have received improper or defective item(s), please ensure that items are returned to us within 30 days in original packaging and resealable condition. You're going to be required to contact us for a return authorization form before sending anything back to us. All returns will have to include original box, original factory packaging (foam plastic wrappings, etc.) Do not deface original factory cartons or packaging in any manner. We will be able to not accept a return if the merchandise is not in its original condition. Do not discard box until equipment has been tested.